In Paternoster Square and around St Paul's there will be a funfair, an archive film show and a splendid variety of art installations and street theatre suitable for all the family. There will be displays on car technology, silly musicians, dancing wheelie bins, needy baby vegetables and an entirely factless tour of the City. A range of artisan food stalls will also be on hand to feed your exhausted explorers.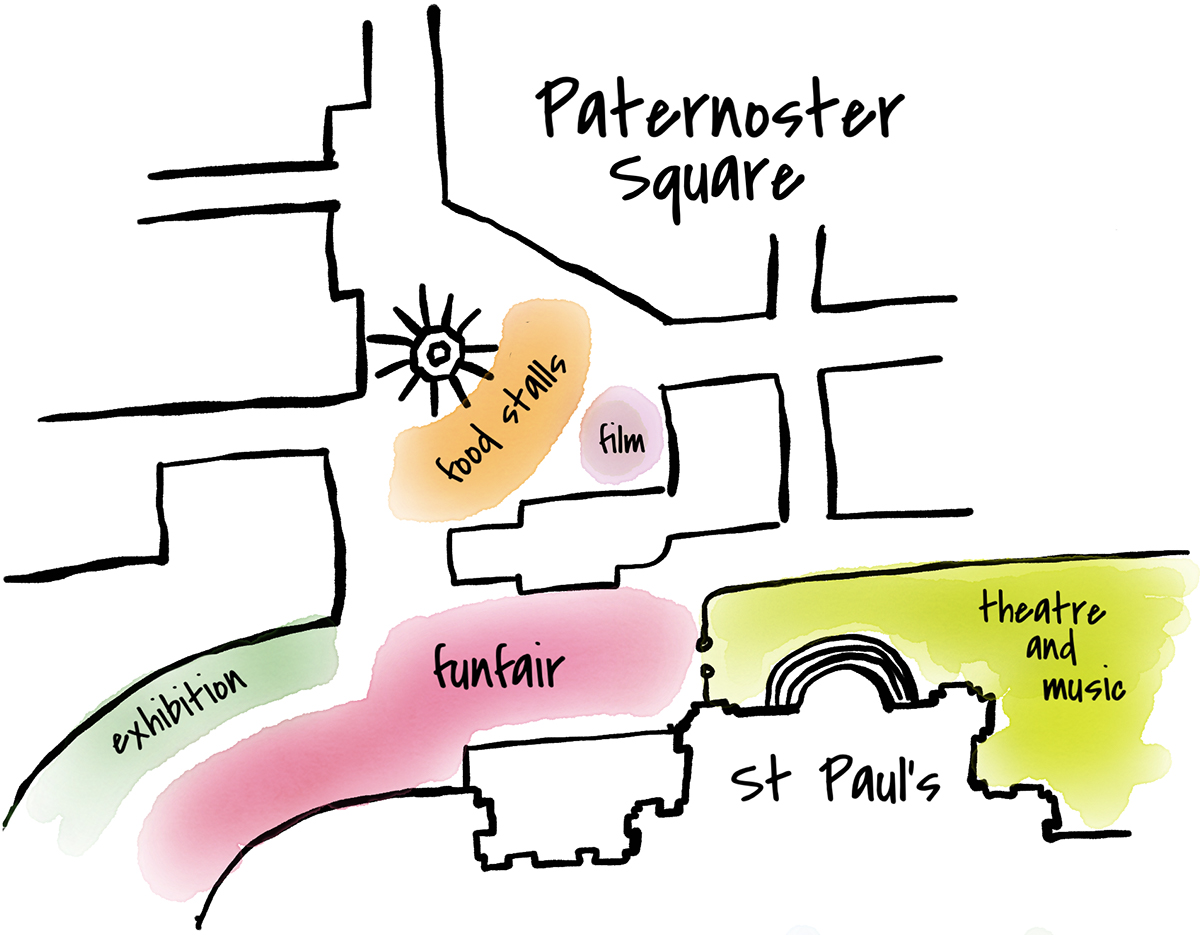 In the Bloomberg Arcade, close to Mansion House, you will find an exciting and varied programme with live performances, music and dance, incredible restaurants, art and sound installations, and MOLA's (Museum of London Archaeology) Time Truck, as well as technology and apprenticeship workshops.
Employment and experience showcase

Anyone looking to break into the job market or develop their work skills will find much to think about in a broad display of apprenticeship, training and work experience opportunities.

Workfinder places local people seeking work experience in touch with local companies looking to provide relevant opportunities.

The Stationers' Company is bringing a variety of training and apprenticeship opportunities from its membership, including Pearson, British Printing Industries, Parkside Flex and Paragon Print

Bloomberg is building the world's most trusted information network for financial professionals. Our 325,000+ clients around the world rely on us to deliver accurate, real-time business and market-moving information that helps them make critical financial decisions. Bringing clarity to a complex world is our purpose and 85% of our company profits go directly to Bloomberg Philanthropies to support lasting change in the environment, government innovation, education, arts, and public health. Come visit our booth to learn more about our company, meet our people and explore our apprenticeship and internship opportunities.

The new LifeSkills Pod aims to give young people a taste of the ever-evolving workplace and the skills needed to help unlock their potential and prepare them for their future career. It's an interactive experience that mirrors real-life work scenarios and inspires young people to help them build some of the skills that employers are looking for.