The 2016 Lord Mayor's Show is on Saturday November 12th. The build-up starts in the middle of September and after the election of the new Lord Mayor at the end of that month, things get very busy indeed.
The story of the Show begins in 1215 with the desperate situation of King John. The King tried to win London to his side by letting it choose its own Mayor, but he insisted that every new Mayor must leave the safety of the City of London, travel up the river to distant Westminster and swear loyalty to the Crown.
Over the centuries this inconvenient journey became one of London's favourite rituals. It moved from river barges to horseback and then into the magnificent State Coach, and around it grew the rowdy and joyful mediæval festival that became known as the Lord Mayor's Show.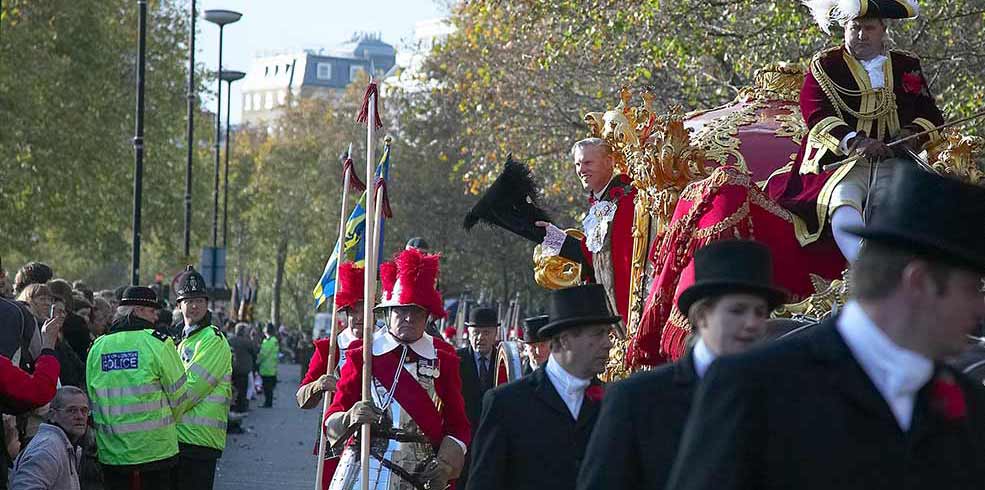 The ancient pageant is now bigger than ever. It is a London institution and hasn't missed a year since Wellington's funeral blocked the whole city in 1852. The modern procession is over three and a half miles long and fills the whole space between Bank and Aldwych from 11am until about 2.30pm, cheered by a crowd of around half a million people and watched live on the BBC by millions more.
There are fewer sword fights these days but the floats are grander than ever and it's a great day out for everyone. You are all warmly invited to come to the City of London on November the 12th and take your place in eight centuries of London history.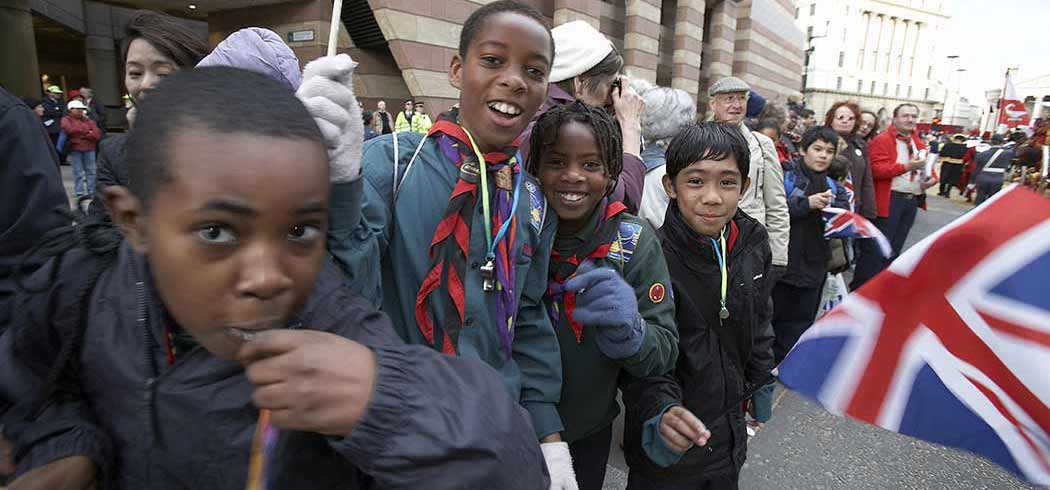 Something missing?
We hope that this site has all the information you need to make the most of your day at the Show. If anything is missing, please send an email to Will on will at lordmayorshow.org or tweet @lordmayors_show. For the very latest news, please follow our twitter feed.