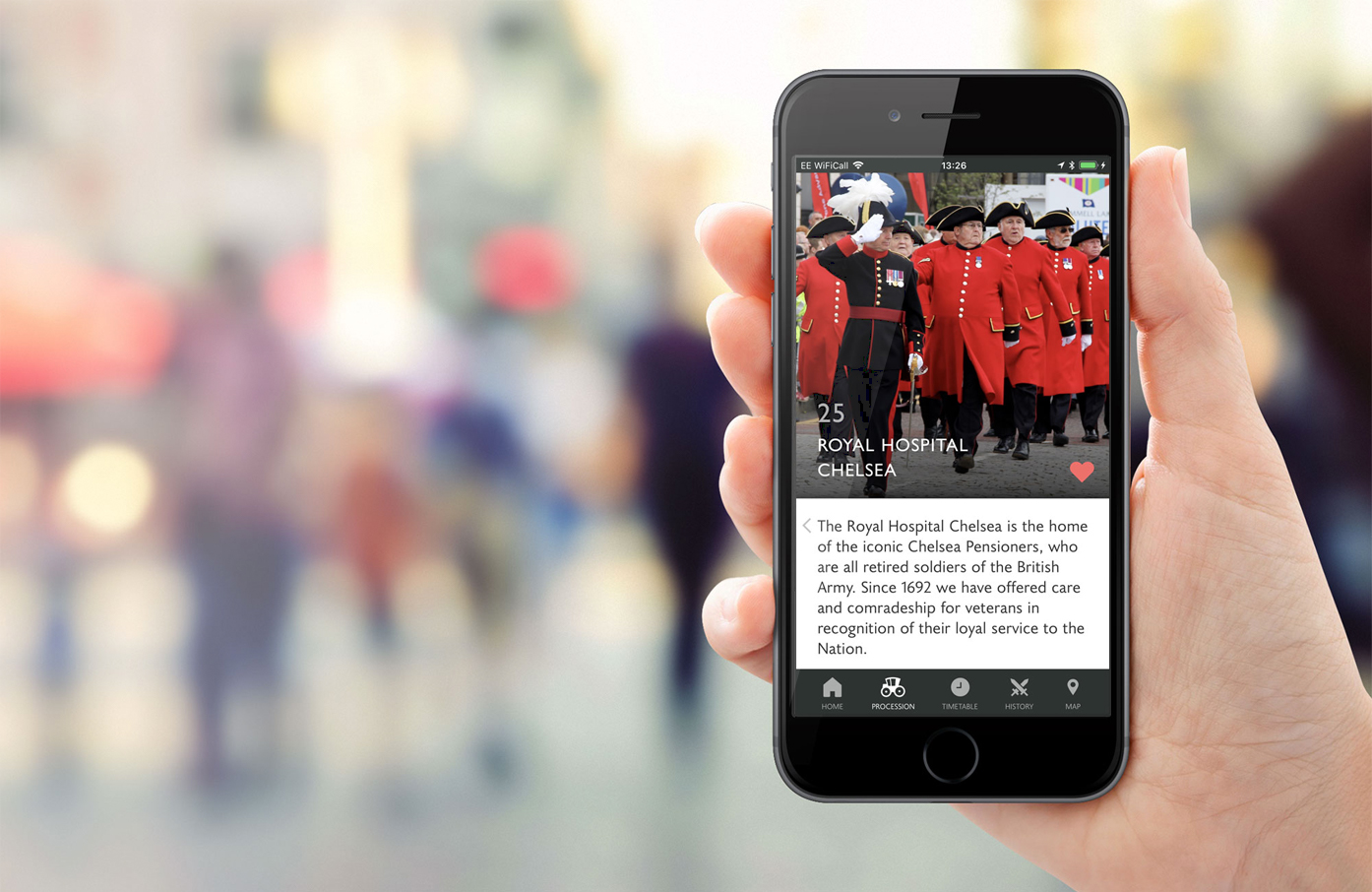 Get the App
The Lord Mayor's Show app is a quiet and useful companion on the day of the Show. With it you know everything: who is passing, what's next, where to stand and where to go. It receives updates from the control room at Guildhall throughout the day and is always up to date with the current timetable. As the procession passes by it can tell you exactly which float is in front of you and afterwards it knows lots of places for you to explore.
The 2018 app will be released this week but you can install the 2017 app now and it will be updated automatically.
The app also gives us a way to send messages to everyone watching the Show, so in the event of an emergency or an important change of plan you will be the first to know.
As part of the messaging service and the City's safety planning, it will also send an occasional anonymous location report to Guildhall. As the app privacy policy explains, there is nothing identifying about the reports.
The app should be compatible with any reasonably up to date iphone or android device. If you encounter any problems or have a suggestion for next year, please write to app@lordmayorsshow.london.