The Mayor's procession originally travelled to Westminster by river, where it gave us the word 'float', then for a long time the Mayor and Aldermen travelled on horseback.
That all changed in 1711, when Sir Gilbert Heathcote fell off and broke his leg. Ever since then, the Lord Mayor has ridden in a coach. To begin with a coach and four was hired, such as the one you see in Hogarth's Industry and Idleness, then on 4th April 1757 Sir Charles Asgill commissioned the magnificent State Coach from Joseph Berry of Holborn.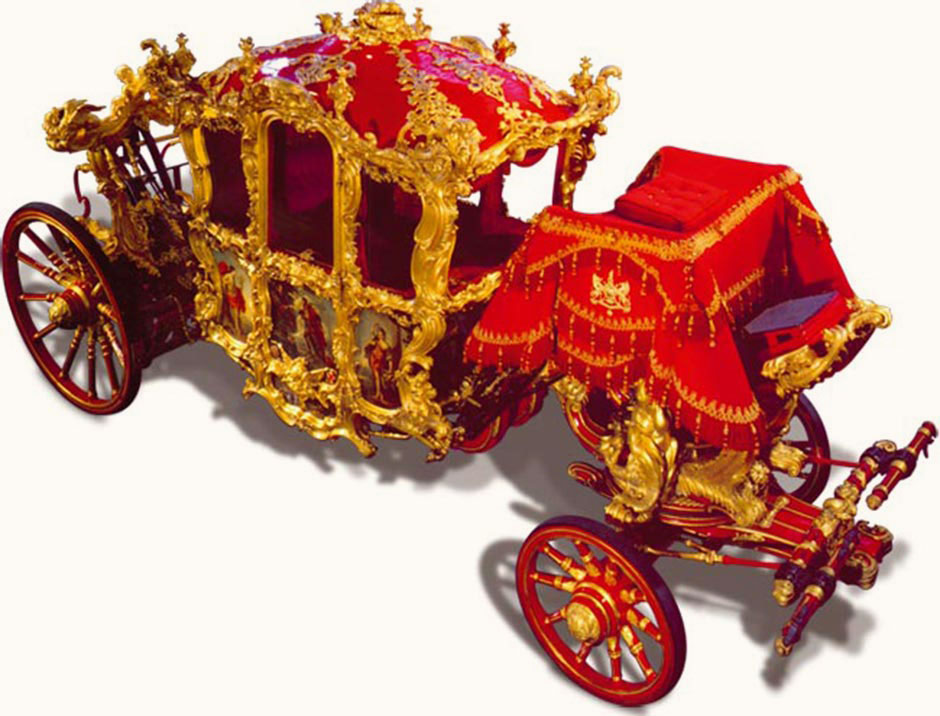 The coach has been used in every Show since it was built - now over 250 years ago - and between Shows it can be seen in the Museum of London.